CESA 0198- Residential Energy Efficiency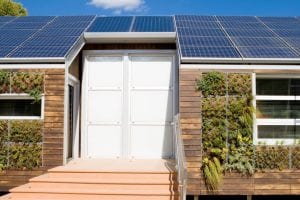 The first step to reducing your home's reliance on energy is reducing consumption, the second is to look at passive and renewable energy sources. This is the first course in the residential energy retrofit series. The focus will be on energy conservation in existing homes and will primarily focus on single family houses and townhouses.
This course starts by presenting an overview of how homes use energy, then outlines how you can track your energy consumption.  A history of local construction practices over the decades will be provided. The "house as a system" concept will be explained with examples. The course will also evaluate retrofit strategies as a means to reduce energy consumption and costs. Behavioural change as a conservation strategy is introduced. The rationale for conservation within homes is explored as the first step towards renewable energy retrofits.
Students will examine building envelope components such as insulation, windows and air tightness, as well as mechanical components including heating systems, domestic hot water heating and ventilation. Both passive and active energy conservation strategies will be discussed.  Tips and suggestions for effective energy efficient retrofit project management will be provided.
---
CESA 0199- Residential Renewable Energy
The rising utility rates, economy and growing concerns about carbon emissions are causing more homeowners to consider alternative and renewable energy resources to power their homes. For home owners who have already considered energy efficiency and have good insulation and efficient windows and doors, alternative and renewable energy may be the next logical step.
This course continues from where CESA 0198-Residential Energy Efficiency- leaves off by discussing conventional and non-conventional energy resources, understanding fuel switching and changing to passive systems.
The example of renewable energy sources discussed in this course include: Solar energy (thermal, photovoltaic), wind power (water pumping and electrical generation), hydro power (electrical generation), geothermal energy (heat and electrical generation), biomass (heat and fuel) and hydrogen (transportation).As part of this course, the rational and drivers for using renewable energy to produce energy in residential buildings will be  addressed .An introduction to components of and the advantages and disadvantages of various renewable energy sources and their technologies in residential applications will be also discussed. Along with the factors that homeowners should take into account for each of these energy resources when considering them for residential applications; tips and suggestions for effective renewable energy retrofit project management will be provided.
The important market trends and solutions as well as financial approaches in the renewable energy industry are introduced.
---