CESA 7100 – Energy Modelling for Building Professionals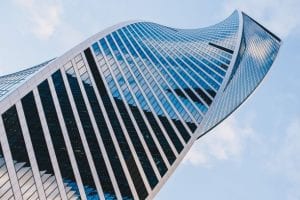 Thursdays: Jan 21, 2021 – Apr 22, 2021 from 18:30 – 20:30
CESA 7100 course is offered twice per year in January and September.
This course introduces the principles, procedures and benefits of energy modelling to building professionals in order to enable them to usefully and efficiently incorporate energy modelling into the design process. Students will gain a solid literacy in the science of energy efficient building design. This will include a review of building orientation, envelope design, space configurations and massing, opportunities to minimize the need for mechanical equipment (e.g., passive design and net-zero solutions). Attention will be given to conceptualizing the building as a whole system, including integrated design and project delivery processes that yield high-performance results. The course will also address the implications of energy modelling in the general practices of consulting architects and engineers and the challenges that arise during and after construction. Building on this foundation, students will learn how to assess the energy performance of their designs. Specifically, the course will explore the concepts, terminology and techniques required to perform building performance analysis, how to interpret the energy model results and how to integrate energy modelling effectively into the design process. The lab portion of the course will comprise a "hands-on" introduction and comparison of a selection of leading modelling tools, their use, and how to improve accuracy in gauging the relationship between predictive modelling and building performance outcomes post-occupancy.
Prerequisites
Program Head Approval Required – Students should have a diploma or equivalent in building science, engineering, architecture, or similar program, or red seal or building industry professional with a minimum five years of construction management experience. Please contact Program Head at BCIT_SEMAC@bcit.ca for approval and submit a current resume for review.