Testing the ecoCity Footprint Tool and Lighter Footprint App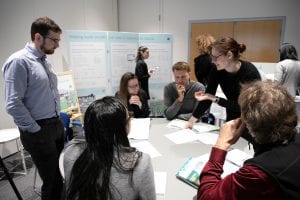 The ecoCityFootprint Tool has been successfully piloted by cities in BC and around the world including in North and Latin America, Europe, Africa, and Southeast Asia.
In 2018, the ecoCity Footprint Tool was successfully tested with selected members of the Urban Sustainability Director's Network.
Now, with funding from the Real Estate Foundation of British Columbia, a new on-line version of the ecoCity Footprint Tool is being piloted along with the Lighter Footprint App, which uses output data from the Tool to support individuals interested in learning about how they can reduce their personal carbon and ecological footprints. The ultimate goal is to enable cities and citizens to work together to achieve living within Earth's carrying capacity, also known as one-planet living.
Ten municipalities in British Columbia (BC), Canada are participating in the pilot. They represent both large and small communities in urban and rural settings and together account for the majority of the BC population. The participating municipalities include:
Campbell River
Capital Regional District
City of North Vancouver
District of Saanich
Nelson
Powell River
Quesnel
Surrey
Vancouver
Victoria
With preliminary testing of the online version complete, revisions are being made to address feedback. When updated, the ecoCity Footprint Tool will be available for BC municipalities to create their own urban metabolism and ecological footprint assessments as well as territorial and consumption-based greenhouse gas emissions inventories. The Lighter Footprint App will also be available to help people in these cities pinpoint changes that will leverage maximum impact for achieving low carbon lifestyles aligned with climate stability goals and ecological carrying capacity.
The pilot runs from June 2019 to May 2021.

This project has been made possible with generous funding from the Real Estate Foundation of British Columbia.