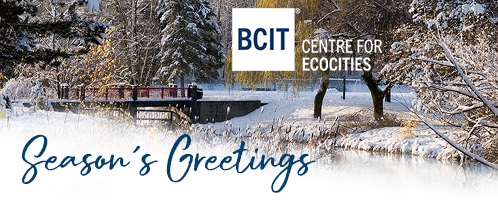 As 2021 winds to a close, we are reflecting on all of our achievements throughout the year.
Whether it was providing knowledge and skills to youth tackling the most critical challenges through the Climate Changemakers Youth Leadership initiative, helping municipalities across BC measure and manage their ecological footprints and consumption-based greenhouse gas emissions inventories through our Ecocity Peer Network, or uncovering knowledge with our academic colleagues through our Social Sciences and Humanities Research funded research, we were constantly reminded that to go far, we must go together.
Thank you to everyone who has collaborated with us this year. We look forward to working with all of you within BCIT and beyond in building a sustainable and just world.