As the Cascadia region anticipates welcoming as many as 4 million more people in the coming decades, cities, businesses and post-secondary institutions across the Pacific Northwest are exploring how to work together to build more modern, sustainable communities. Through meaningful partnerships, municipalities, citizens and local industries can create more livable urban spaces and close their sustainability gaps. The Cascadia Corridor has already embarked on shared sustainability endeavours such as the Pacific Coast Collaborative and the Hydrogen Highway. How do we continue to advance partnerships and participation in the development of the future?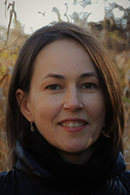 The Cascadia Innovation Corridor Community hosted a conversation on developing more sustainable cities and the training and educational tools available to support those efforts, including micro-credentialing on Tuesday, May 18th. Speakers included our Manager of Municipal Programs Cora Hallsworth and Dr. Tom Roemer, Vice President, Academic at BCIT. Cora introduced the concept of modern ecocities and bridge into a discussion among city sustainability leaders, industry and educators from B.C., Washington and Oregon on new approaches and ways to collaborate to achieve shared sustainability goals.
The webinar recording is now available online at: https://youtu.be/HJinI2w8pVQ.