Learn more about the importance of Life Cycle Assessment and the embodied emissions of buildings. We will be joined by Jeremy Caradonna from the Province of BC's Office of Mass Timber Implementation and Patrick Enright, Senior Green Building Engineer at the City of Vancouver. They will discuss the significance of embodied emissions in our buildings, how they are measured and innovative policy responses that any local government can implement.
Featured Speakers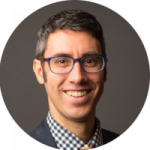 Dr. Jeremy L. Caradonna is a Senior Policy Analyst in the Ministry of Jobs, Economic Recovery, and Innovation. He is also an Adjunct Professor of Environmental Studies at the University of Victoria. Widely published on sustainability, transformative change, and organic food systems, Jeremy now works on green-building strategies for the Province of British Columbia.
Dr. Caradonna will present on the concept of embodied emissions, the basics of lifecycle assessment (LCA), and work he is doing with Athena Sustainable Materials Institute to advance the methods of whole-building LCA in Canada.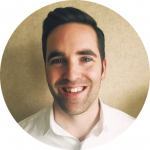 Patrick Enright is a Senior Green Building Engineer with the City of Vancouver's Sustainability Group, where he works on green building policy for new large buildings. Patrick is a professional engineer with years of experience in the building industry, including a number of years in Vancouver with a mechanical engineering firm in design and energy modeling.
Mr. Enright will share details of Vancouver's Embodied Carbon Strategy for buildings and their target of reducing embodied emissions by 40% by 2030, as part of the City's Climate Emergency Action Plan.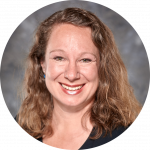 Dr. Jennie Moore is working with cities around the world finding pathways to radical GHG emissions reductions and reduced materials consumption. Her work in cities starts with her love of nature. Addressing the source of what is driving demand for natural habitat through the restructuring of cities and changing economic assumptions is her approach to leverage impact.
Dr. Moore will also discuss how embodied emissions of buildings are used in the ecoCity Footprint Tool to build a community's consumption-based emissions inventory.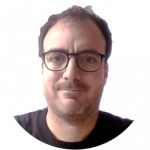 Alexandre Herbert is the Manager of Zero Energy/Emissions Buildings at BCIT where he is responsible for a program designed to build the capacity required in British Columbia to accelerate the construction of zero energy buildings.
Mr. Hebert will share insight on how "hands-on teaching during COVID" can educate students on both low operational and low embodied carbon building construction.
This is the second webinar for the Ecocity Peer Network. In our first webinar we shared results from testing the ecoCity Footprint Tool with 10 British Columbia municipalities, and shared plans to launch the Lighter Footprint App. These tools will help communities and individuals understand and act on their ecological and carbon footprint. You can view the previous webinar below: