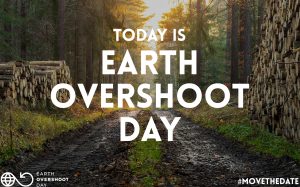 When you think about global pandemics and environmental catastrophes, it's easy to get overwhelmed and discouraged.
But Dr. Jennie Moore is both optimistic  — albeit cautiously — and practical when discussing the impacts of COVID-19 and the health of the planet.
"How do we pivot now, and make sure we don't recreate mistakes that put us back on an unsustainable trajectory?" says Jennie, Director of Institute Sustainability at British Columbia Institute of Technology (BCIT).
Read more on how the pandemic has shifted Earth Overshoot Day 2020 3 weeks in the latest BCIT News story.