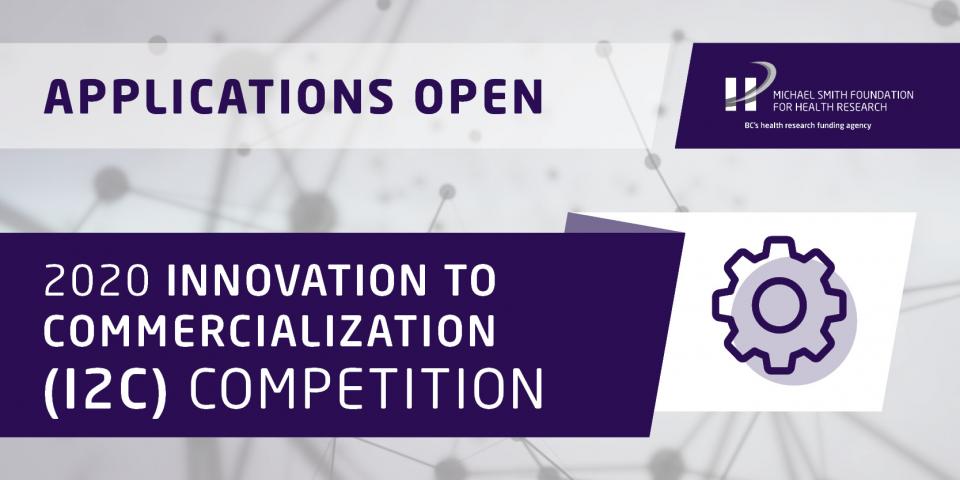 The Michael Smith Foundation for Health Research 2020 Innovation to Commercialization (I2C) competition is now open. LOI deadline is January 27, 2020. Full applications are due on March 31, 2020.
MSFHR is introducing a number of changes across all competitions for 2020, including
a new equity and diversity survey
a new, user-friendly interface for MSFHR ApplyNet (our online grants management system)
additional funding for the I2C Program to support maintaining a minimum success rate of ~20 percent
encouraging and supporting more female applicants.
More information can be found on the MSFHR website.