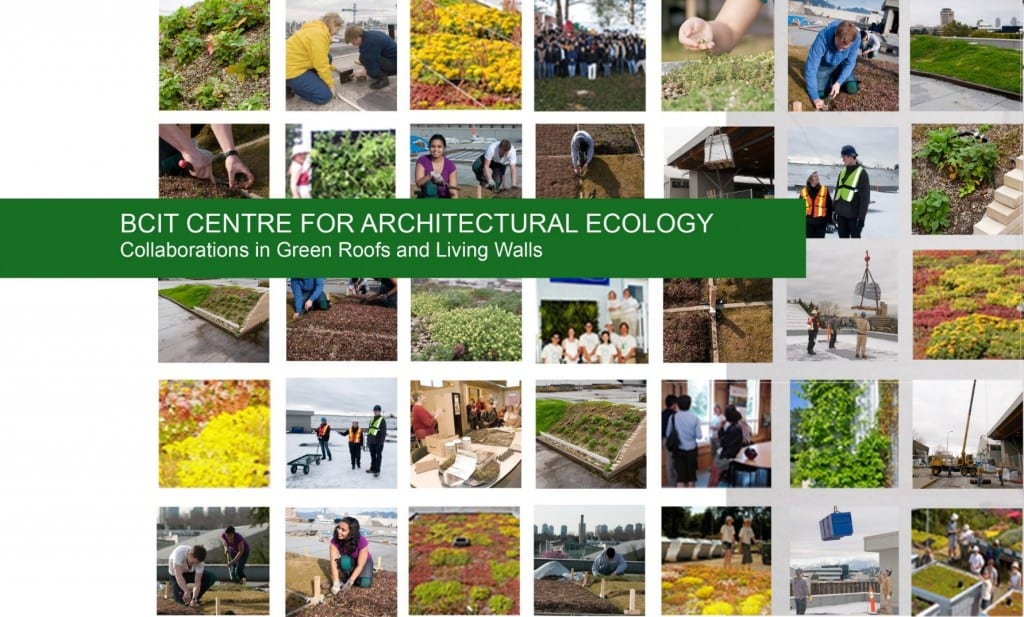 The mission of the BCIT Centre for Architectural Ecology is to conduct world-class, innovative research on green roof and living wall systems and to provide research-based education across disciplines, to students and practitioners. The research disciplines developed with academic and industry partners include storm water run-off performance, water balance, thermal performance, acoustical performance, indoor air quality and plant viability. The Centre is located within the School of Construction and the Environment at the BC Institute of Technology.
Living architecture includes green roofs, interior and exterior living walls and green facades. These technologies offer reduced site level storm water runoff, reduced building energy demand and provide extension of roof membrane / envelope service life. Living architecture infrastructure can reduce impact on the regional watershed, mitigate heat island effects, reduce noise pollution, increase the quality of the soundscape, and improve air and water quality.
The Centre is evaluating the function and performance of extensive green roofs and living walls in the rainforest climate of coastal B.C.
Through collaborations with industry, government and academic partners, our vision is to help advance the widespread adoption of green roof and living wall technologies in this region.