The future looks good, as OneRepublic will be coming to Vancouver headlining the Honda Civic Tour. They will be performing their newest 4th in studio album Oh My My, with the hit singles "Wherever I Go," "Kids" and the latest single "Let's Hurt Tonight". The album was released in October 2016 that reached #3 on the Billboard Top 200 Album chart. This is the bands first time on tour since the release of the new album. It has been popular since they've been recognized to have changed their sound.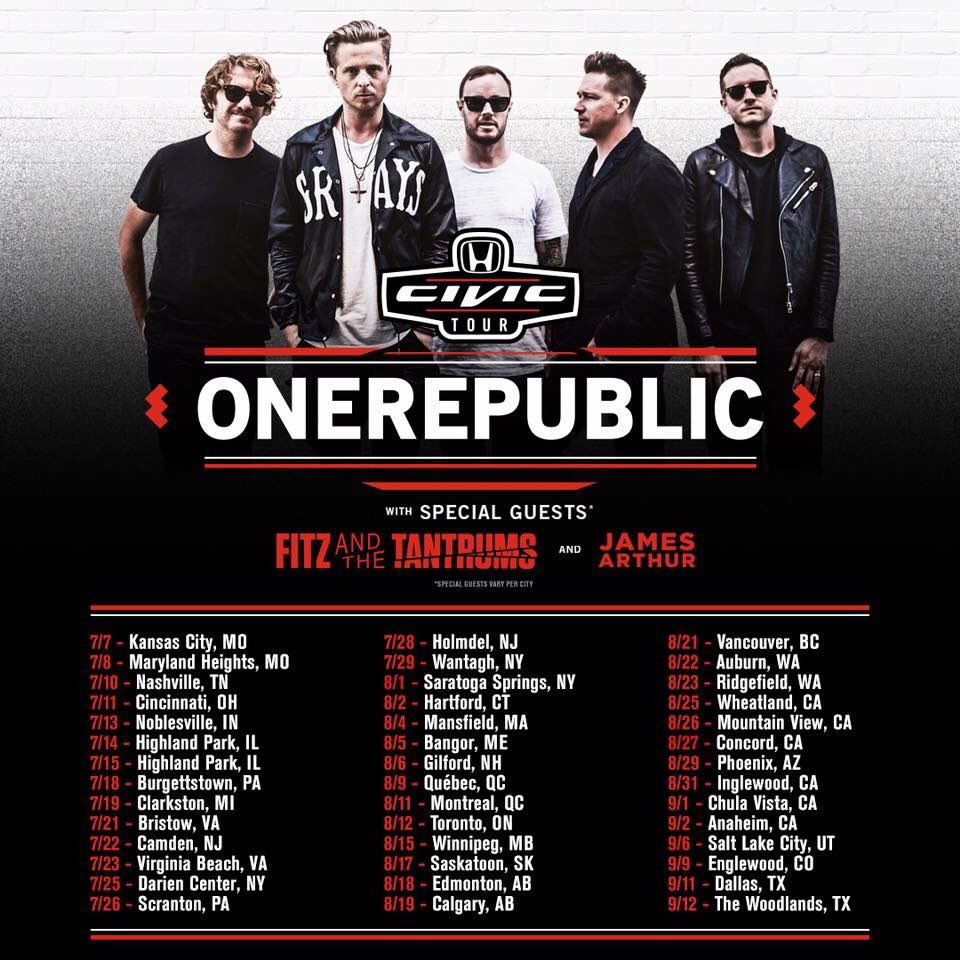 The five stars will be touring all around the U.S. and North America and are excited to hit the road.
​"Our best memories come from summer tours in in the U.S. And the Honda Civic tour has been the benchmark of summer tours. It's going to be a set list that we've never attempted before, it's going to be production we've never attempted before… and it's going to be the most interactive tour we've ever done before." – OneRepublic frontman Ryan Tedder said on Instagram announcing the tour.
Tickets are available online starting on February 24 at 10:00am at livenation.com.
 2017 Honda Civic Tour featuring OneRepublic
When: Monday, August 21 at 7 pm – doors open at 6 pm.
Where: Rogers Arena – 888 Griffiths Way
Tickets: $25 to $145, available online, starting February 24